Reading Time:
5
minutes
Let's take the plunge, shall we? No, not with our beloved kayak…
But with our keyboard!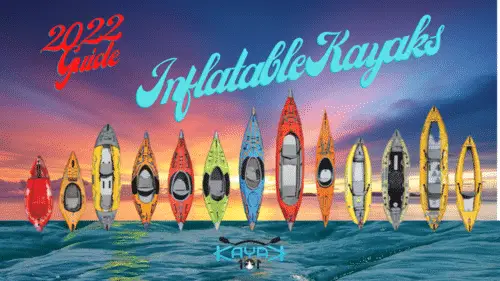 I can assist you in deciding and selecting the inflatable kayak that will join you on all of your adventures for several years.
My perspective includes not only that of an enthusiast but as a father of six daughters.
The guide is fairly lengthy: the intention was to be as comprehensive as possible, not to drown you with the latest news or gadgets.
So, if some things on the menu pique your interest more than others, don't be afraid to lean on them.
This post is not intended to be a comparison, but rather a guide to assist you in making the best selection possible.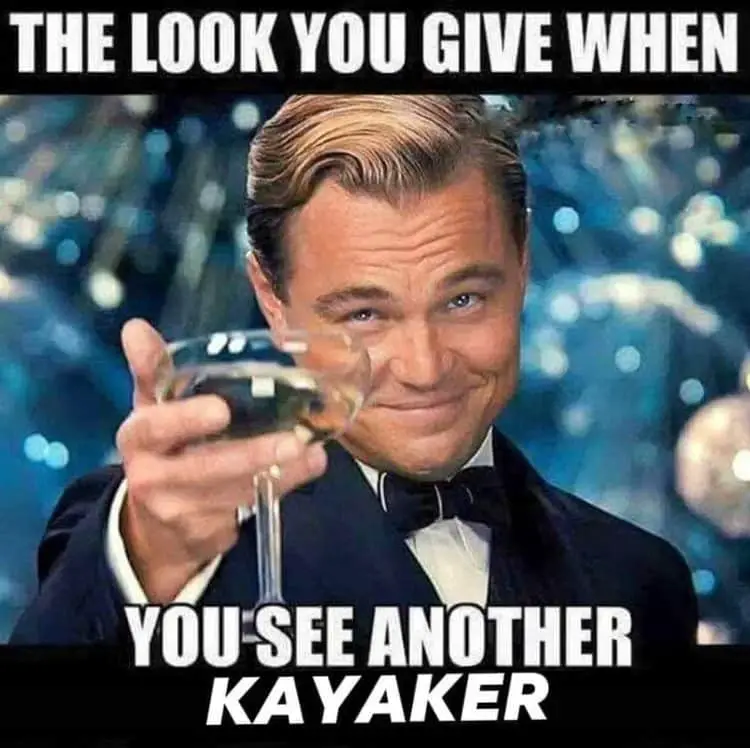 BEFORE YOU BUY, ASK YOURSELF THESE ESSENTIAL QUESTIONS
Let's get right to the point and see how I can help you with your purchase.
How do you pick the right inflatable kayak for you?
It's a bit like asking oneself all the appropriate questions before applying for or responding to a job offer, even if it requires blacking out a blank sheet to see clearly.
If you want a good quality kayak, identify your desires and, above all, your necessities before making such an expensive purchase.
What are your plans for practice?
Is it primarily at sea or in a river?
Is it better to swim in calm water or white water with rapids?
Your responses will undoubtedly influence your final decision!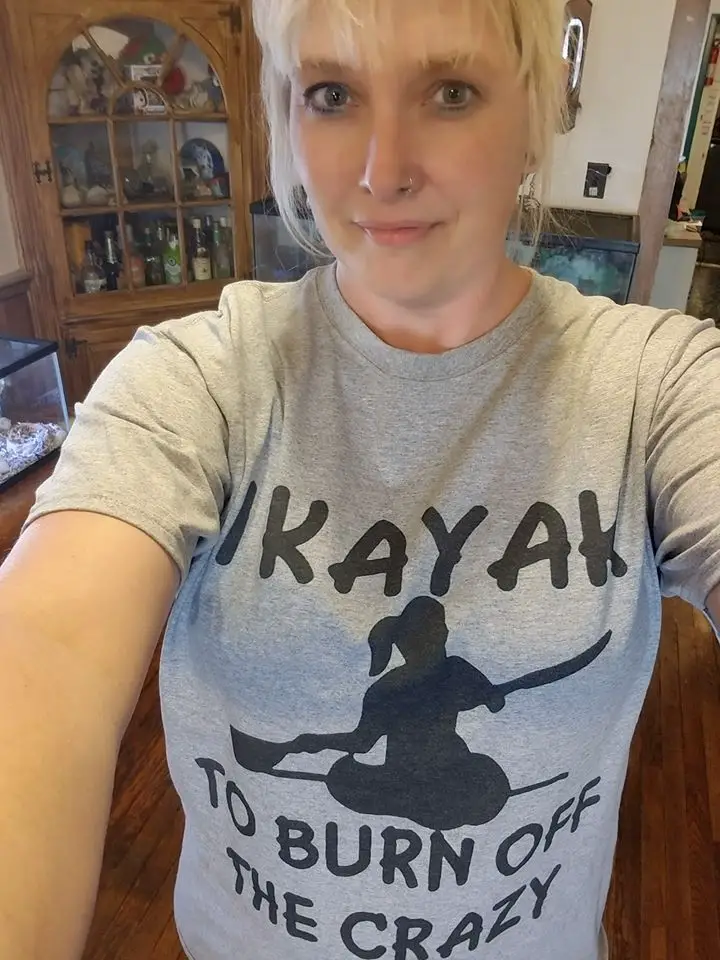 We'll keep going:
will you use your inflatable canoe-kayak once a year, once a month, or once a week?
Will you be practicing by yourself, in partners, or a combination of the two?
Would you like to bring your dog along on your kayaking adventures?
how do you intend to transport and store it?
If you plan to carry your gear around on foot and in public transportation, the weight of the gear will have a big impact on your decision-making.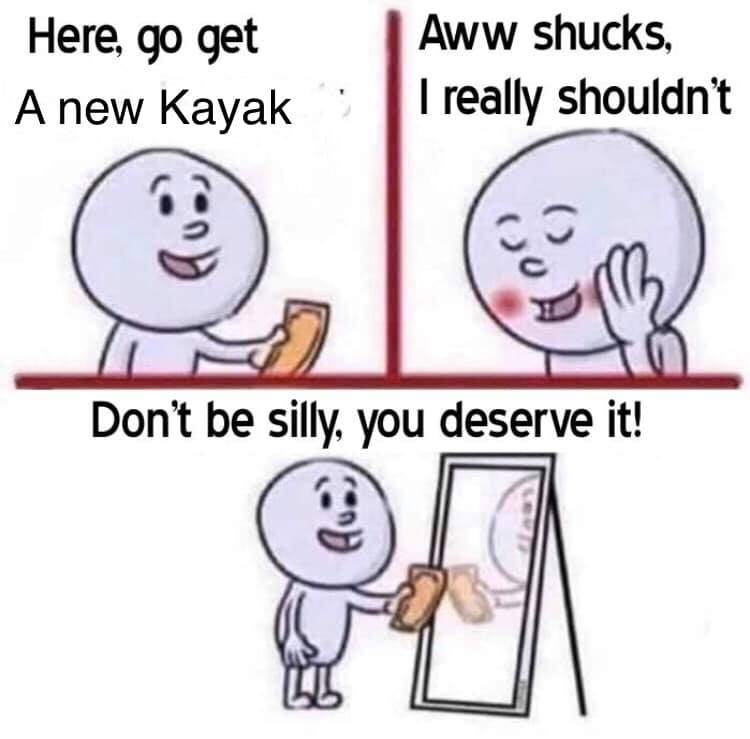 WHAT DOES IT COST TO BUY AN INFLATABLE CANOE-KAYAK?
So, there are a lot of questions!
As you may have observed, we have purposefully avoided discussing the vexing matter of price for the time being.
Because it's critical to consider your requirements before considering your budget.
It would be a waste of money to acquire the first canoe-kayak that came on sale only to discover that it bursts at the slightest jolt or struggles to move forward when you need performance, right?
As a result, cost of kayaks are now available for much less.
We'll give you a heads up straight away: they're geared solely at a family audience.
During the summer, they'll suffice for a few laps around a lake or on the beach.
However, don't expect spectacular results if you plan to go on river treks, and even more so if you plan to do whitewater rafting. If only for the sake of safety.
It is up to you to decide on a budget.
If you have a larger budget, you can treat yourself to some of the amazing new products that have hit the market in recent years (we think for example of the drop-stitch which has already been all the rage with inflatable paddles).
It all boils down to a matter of resources.
THE INFLATABLE KAYAK PLAYERS
There is clearly no shortage of offers in the canoe-kayak market. 
It is even a little complicated to navigate when you start. 
For example, my favorite players in the field include Gumotex, Tahe Outdoors, Aqua Marina, Advanced Elements, Sea Eagle Inflatables or even Décathlon (Itiwit) or Go Sport (which markets Sevylor).

WHICH ENTRY-LEVEL KAYAK SHOULD I USE?
As you can see, we're not going to spend too much time talking about the lowest-priced canoes and kayaks.
There's no need to test them: they'll suffice for extremely short fun adventures, but not for anything else.
The brand with the best value for money today at the beginner level (accuracy is crucial, I can already hear several whistles!) in my humble opinion…
Is unmistakably Advanced Elements.
It started out a little shaky, but engineers are working hard to improve it, taking into consideration kayakers' feedback and demands.
The brand's inflatable kayaks have received some criticism on social media and forums, but they do their purpose, which is to appeal to a family audience, whether novice or experienced.
If you're just getting started and have a tight budget, the Sevylor is a solid bet for learning.
However, if you have a little more money to spend, go for the Itiwit X100 range, which is admittedly more expensive but has other advantages, such as its drop stitch bottom, which is inflated under high pressure, ensuring good rigidity and robustness.
It also dries faster.
WHERE CAN I FIND THE BEST KAYAKS?
Gumotex, without a doubt. If you know how to paddle, this is "the" brand to recommend for inflatable kayaks.
Gumotex's reputation is well established, but you will have to pay the price.
The strength of Gumotex is that the manufacturer knows about kayaks. 
You might not think it looks from looking at them, but they are sturdy and they are designed to navigate down to Class III rivers. 
THE YAKKAIR FULL HP FROM BIC SPORT, TAKEN OVER BY TAHE OUTDOORS, IS ONE OF OUR FAVORITES.
Latest Breaking News: BIC Sport is no longer in business. The brand, which is manufactured in Vannes was purchased by the European Tahé Outdoors.
However, the latter has retained its former competitor's entire line of inflatable kayaks and paddles. He simply colored them in his style.
The Tahe Air Breeze Full HP is a standout among inflatables.
Why is this so?
Because it was COMPLETELY designed with the previously mentioned drop-stitch technology.
Thanks to the high-pressure inflation, the kayak is completely rigid (amazing for an inflatable, right? ), flat, and stable. We stick to our guns.
WHY IS THIS GUIDE RECOMMENDED?
I wanted to be the first to warn you: be wary of the numerous inflatable canoe-kayak guides available on the Internet. I do not claim to be the best; in fact, I am only offering my opinion.
However, after browsing most of these ostensibly expert sites, you quickly notice that the authors are more attracted by the affiliate earnings (when you buy a kayak, they get 6 to 10% of the sale) than by discipline.